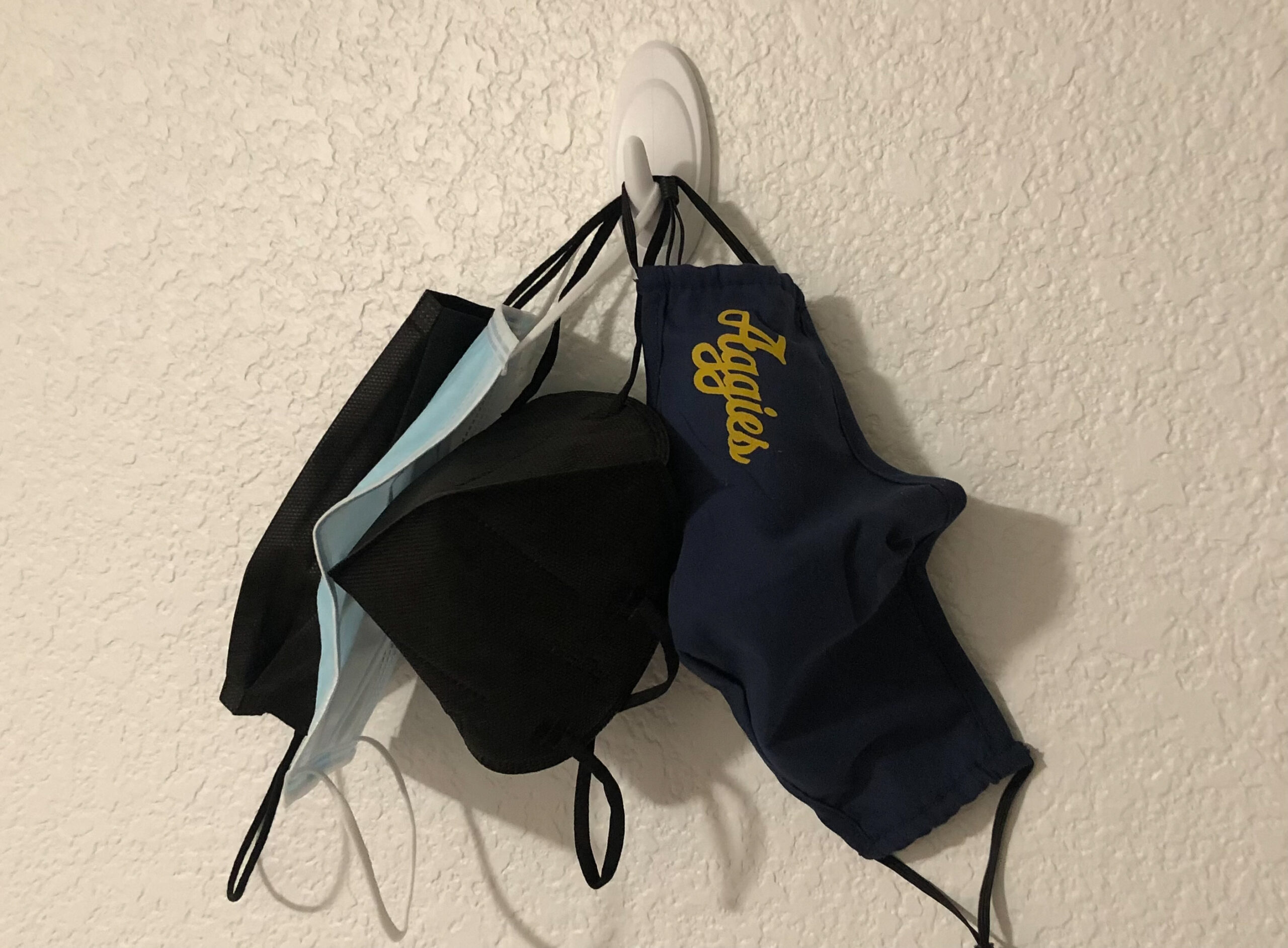 Yolo County changes mask guidelines for vaccinated people; masks always recommended indoors
UC Davis continues to require indoor masks for those vaccinated
By SHRADDHA JHINGAN — [email protected]
In one Press release released February 28, the State of California changed masking requirements to a strong recommendation for vaccinated and unvaccinated people to remain masked in indoor public places. This announcement marked the end of the mask's mandate, but as of March 3, masks are still needed in "health care, long-term care, corrections, K-12 daycares and schools, emergency shelters and public transport". The mask mandate will be lifted for daycares and K-12 schools on March 12, although they are still strongly encouraged.
These guidance changes amended requirements recently implemented in Yolo County on February 15, when the universal face covering requirement ended in some settings to align with guidance on masking stated by the State of California, according to a Press release February 9.
"Universal masking will only remain required in specified settings, including public transit, K-12 schools, daycares, healthcare, correctional facilities, shelters and long-term care facilities," reads the February 9 press release. "Only unvaccinated people are required to wear a mask in all indoor public places. Fully vaccinated people are recommended to continue masking indoors when the risk may be high.
With the guidelines updated to February 28, masking requirements are the same for vaccinated and unvaccinated people in public places: highly recommended. The two press releases mark a shift in public health guidance from requirements to recommendations.
Yolo County Public Information Officer John Fout explained the changes the mask mandate adjustments would bring. According to Fout, since the number of COVID-19 cases is still considered high by the Centers for Disease Control and Prevention (CDC), indoor masking is still recommended. Since February 25, the weekly trend for COVID-19 cases in Yolo County reported 24.9 daily cases per 100,000 people.
The State of California has introduced four levels to "mask guidelines based on risk". These include "required, strongly recommended, recommended and optional". According to the press release, transmission of COVID-19 has recently decreased in Yolo County, but any change in this trend could lead to the reintroduction of mask requirements.
In one press conference on February 17, Governor Gavin Newsom and other officials discussed the next steps in California's response to the pandemic. Dr. Mark Ghaly, secretary of the California Health and Human Services Agency, discussed the use of masks.
"Let's not just talk about optional versus mandatory, let's talk about recommended and strong[ly] recommended," Ghaly said. "In California, we strongly recommend that you decide to keep your mask on when in high-risk indoor locations, and this will continue until we see the signals that it is acceptable to recommend it, and then to make it optional, so it's not just a single level.
According to Press releasepeople are recommended to wear a properly fitted mask.
"The end of a masking requirement doesn't mean masks don't work," the press release read. "Masks work. We recommend anyone who feels unsafe in any situation to wear a mask that fits and filters well, such as an N95, KN95, or KF94 respirator or a double facepiece with a cloth mask over mask surgical.
Fout said that with the changes in the mask mandate, most universities, including UC Davis, will continue to require masks because masking helps prevent the spread of COVID-19, especially in settings such as classroom lessons.
"So yeah, in this case, so UC Davis is sort of a unique case in a sense, because obviously there's a lot of indoor classes," Fout said. "[…] Many students have masks and there are HEPA filters, this could always be a situation where it just makes more sense at the moment to maintain masks, especially with high level transmission. So UC Davis can definitely choose how they want to mask separately, most colleges and universities follow this to continue masking.
Dr. Daphne Darmawan, a pediatrician at UC Davis Children's Hospital, explained ways to reduce transmission indoors at home in a videosuch as opening windows, reducing visitors and more.
"90% of COVID-19 transmission occurs indoors. [….]so it is very important to improve the ventilation in your home, especially when you have visitors," Darmawan said.
Fout also explained that this change was possible since there are fewer hospitalizations and more vaccinations.
"But the reality is that something different happened that we've never seen before," Fout said. "With the Omicron variant, […] we have seen a decoupling between cases and hospitalizations. So while we hit all-time highs for cases and very easily hit our all-time high for a previous surge, we actually had fewer hospitalizations.
Written by: Shraddha Jhingan — [email protected]